5 SECURITY FEATURES ALL OFFICE PHONE SYSTEMS SHOULD HAVE (LISTICLE)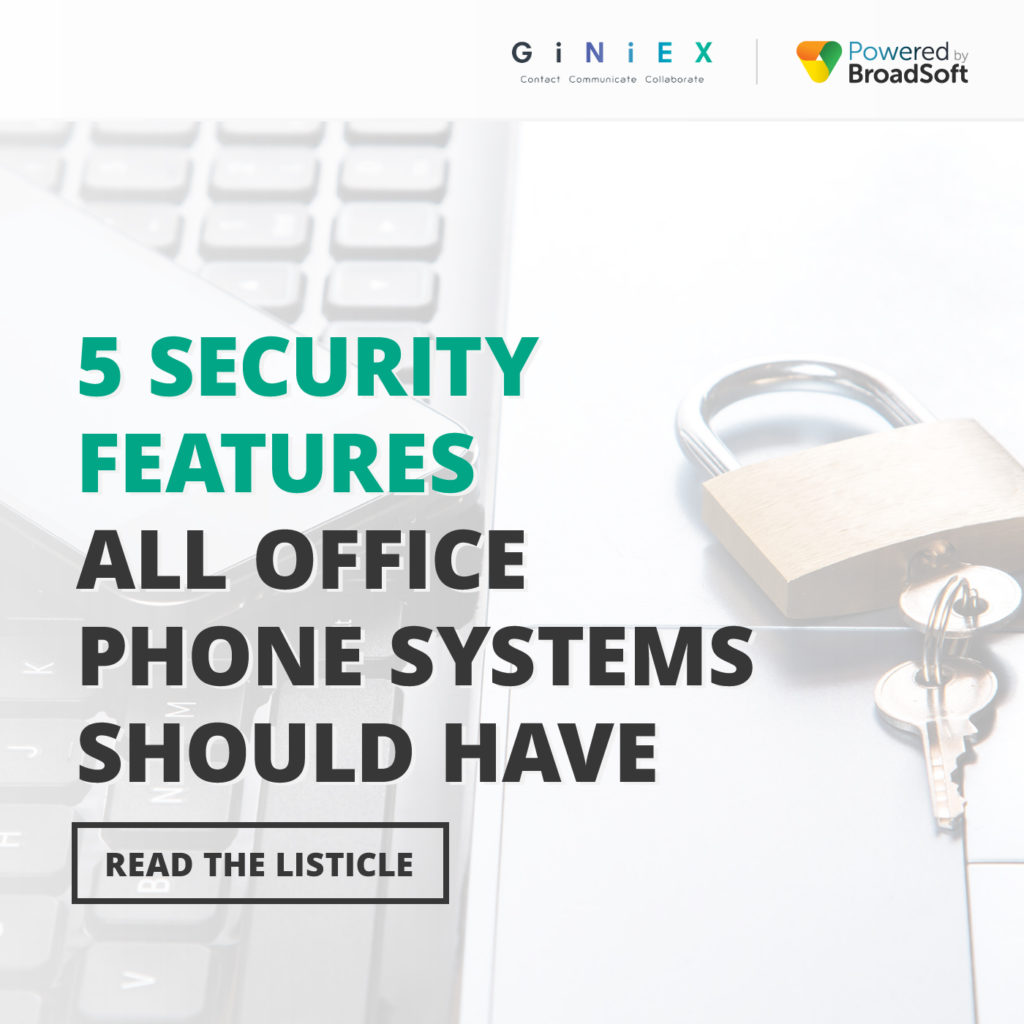 Can you rely on your current communications system to keep your conversations confidential? If you have an aging, premises-based phone system, maybe not.
Whether you're videoconferencing, instant messaging, or simply making a phone call, your team and clients need to trust that what they're saying is private and protected. If they can't, then getting your business there should be your first priority.
Download our eBook to hear about 4 more benefits your company can gain with a cloud-based communications platform.